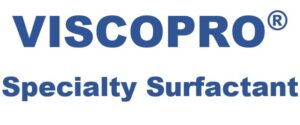 A Multi-Purpose Cost-Effective Gelling Agent
Viscopro SF is a powerful specialty surfactant that contains proprietary thickening agents for making both Gel, Paste, Water and Solvent products.
Viscopro SF can be used to thicken the viscosity of many products ranging from wood stain to hand cleaner; from hair gel to gasoline. It is an extremely versatile surfactant that simplifies any thickening and gelling process.
One of the advantages of Viscopro SF is that there's no special processing equipment or heat required when blending. Products gelled or thickens with Viscopro SF is very stable. It is extremely cost effective and it increases productivity as no heat is required in the gelling and thickening process.